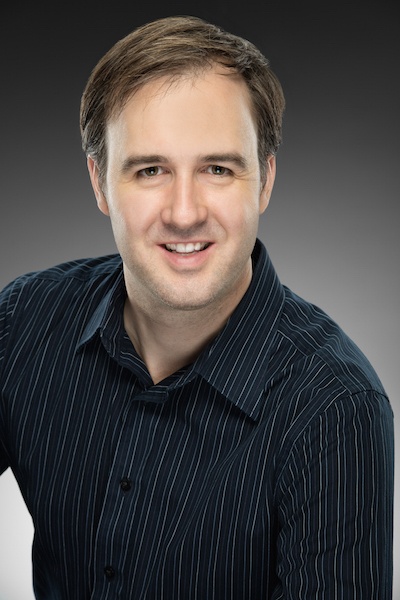 Jeff Kerr
CEO / Founder
After graduating from Emory Law School, Jeff decided to co-found a firm with a law school colleague. As a managing partner in a firm with 2 staff and 2-5 attorneys, one of Jeff's responsibilities was software procurement. Dissatisfied with the practice management solutions available, Jeff built one using cloud-based CRM software. Spending the time building a relational database gave Jeff the technology bug, and he started learning more about coding in the hopes of building better tools for lawyers. (Read CaseFleet's history for the full story.) From the moment the firm was founded, Jeff knew the importance of technology in the practice of law and has spoken and written numerous times on the ways technology can improve lawyers' efficiency and effectiveness.
In handling matters for his employment law practice, Jeff increasingly realized that eDiscovery was a useful tool for confirming events and emotional distress claimed in depositions. He realized that getting that information meant becoming familiar with how data is stored on electronic devices and the law concerning eDiscovery. While practicing, he had a 100% success rate in motions to compel and was awarded fees every time. Jeff was named a Rising Star by SuperLawyers in 2015 for his work in employment law in 2014.
He began speaking and writing on the subject of eDiscovery, and in June of 2014 took his eDiscovery knowledge to the next level by attending the Georgetown E-Discovery Academy. He has worked as a consultant for other lawyers on eDiscovery matters and still speaks on the topic at varying conferences and events.
In late 2014, all signs pointed towards stepping away from the practice of law and starting a legal tech company. Though he still consults on cases, Jeff decided in early 2015 to take the plunge, stop practicing full time, and focus on bringing CaseFleet to life.
Jeff covers eDiscovery and legal technology matters in the CaseFleet blog. If you'd like to feature one of his articles, invite him to author a guest piece for your site, or have him as a speaker at an event, please reach out at jeff@casefleet.com or 404-576-6648.
A sample of the topics Jeff has written and presented on:
Publications
| | | |
| --- | --- | --- |
| Publication Name | Title | Year |
| Portfolio Media (Law360) | | 2015 |
| Fulton County Daily Report | | 2015 |
| Institute of Continuing Legal Education (ICLE Georgia) | Countering Counterclaims: Strategies for Holding Defendants Accountable for "Retaliation by Litigation" | 2014 |
| National Employment Lawyers Association 2014 Annual Convention | Requests for Production of Databases: Documents v. Data | 2014 |
| Emory Law Journal | Exxon Shipping Co. v. Baker: The Perils of Judicial Punitive Damages Reform | 2010 |
| Newsletter of GA Bar's Envt'l Law Section | Haze Regulation in the United States: Progress on the Horizon | 2009 |
Conference Talks
| | | |
| --- | --- | --- |
| Conference Name | Title | Year |
| National Employment Lawyers Association Summit 2016 | E-Discovery on the Offensive: Holding Defendants' Feet to the Fire | 2016 |
| Georgia Trial Lawyers Association Annual Convention | Winning at E-Discovery | 2016 |
| National Employment Lawyers Association Summit 2015 | | 2015 |
| Advanced Employment Law Seminar | Surviving E-Discovery | 2015 |
| NELA Georgia Lunch & Learn | E-Discovery in Plaintiff's Employment Cases | 2014 |
| National Employment Lawyers Association Summit 2014 | | 2014 |
| Litigating the Plaintiff's Employment Case | Reclaiming the Offensive when Litigating Counterclaims | 2014 |
| National Employment Lawyers Association (Georgia chapter) | Best of the 2012 NELA National Conference | 2012 |