Over the past few months, we've been working hard behind the scenes, developing and implementing some exciting upgrades aimed at making CaseFleet even easier to use. We're nearing the finish line, and we will soon be releasing CaseFleet "2.0."
From a user standpoint, the upgrades will be visible in the look and feel of Practice Manager and Timelines. You'll see is an interface with pleasantly contrasting colors, buttons and icons that are more obvious (no more guessing what a particular icon means), and easy-to-read text. Every change is designed to save you time and make CaseFleet even easier to use.
What will the new design look like?
The new design increases legibility with stronger colors, more contrast, and a modernized font. We've also updated our icons and included text so you never have to guess or search for the button you need. Here's a preview: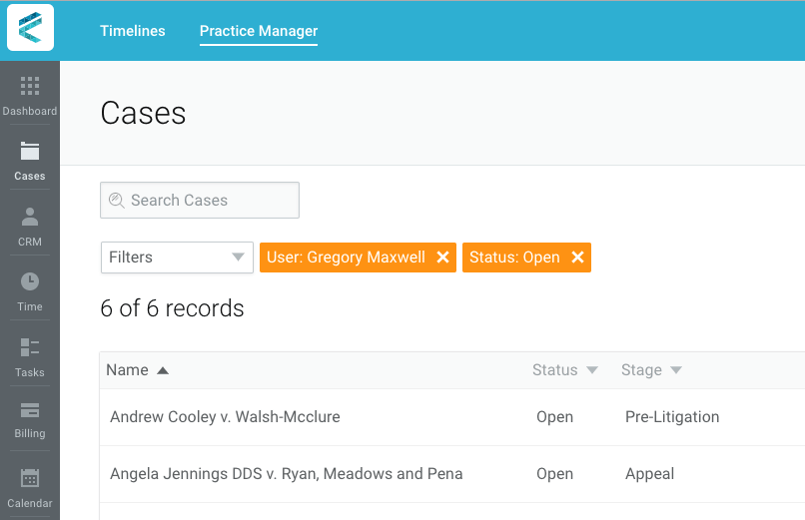 What is actually changing?
Font
For our new font, we're using the Roboto typeface. We like the clean, easy look of it. Google, who developed Roboto, describes it as "modern" and "approachable." Here's an example:

Color scheme
We've introduced gray into our color scheme to differentiate the left-side navigation bar. We've also added an orange accents to help you more easily see what you have selected from a page. We've kept our blue and green colors for Practice Master and Timelines.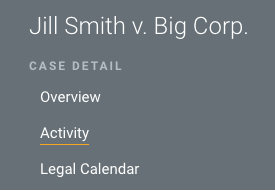 Icons
Our new icons more closely match the parts of CaseFleet they represent. We've also added text underneath the icons so moving around the app is even easier.

Reorientation of how information is viewed
Information you input will now be displayed under the field instead of to the right of it. We also reoriented the navigation bar for Timelines so it is displayed horizontally, which we believe will make navigation easier.

In all, we think these changes represent a major improvement, and we can't wait to release them to you. Subscribe to the blog below to get more updates like this, as well as the latest tips and tricks on legal technology and more!