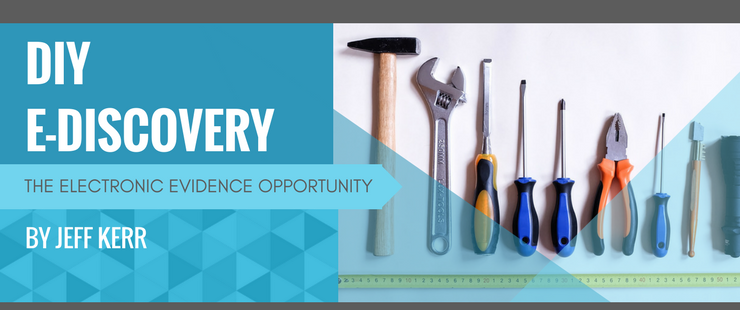 DIY E-Discovery 101
Today, nearly all the evidence worth discovering in litigation is electronic.
If done properly, e-discovery can expedite litigation and ensure more just outcomes for both civil and criminal cases. But how do you properly handle electronic evidence?
In this ebook from CaseFleet CEO Jeff Kerr, you will learn:
How DIY e-discovery can give you and your firm a competitive edge
The basics of electronic evidence and different types of ESI
How to effectively prep for e-discovery at the start of a case
How to conduct e-discovery on a limited budget

For too long, lawyers have relied on outside experts to handle e-discovery for us, instead of learning the technical skills needed to run the process ourselves. By learning a few basics, you can help minimize risk in your practice and save valuable time and money.
Get your free copy of the ebook today!